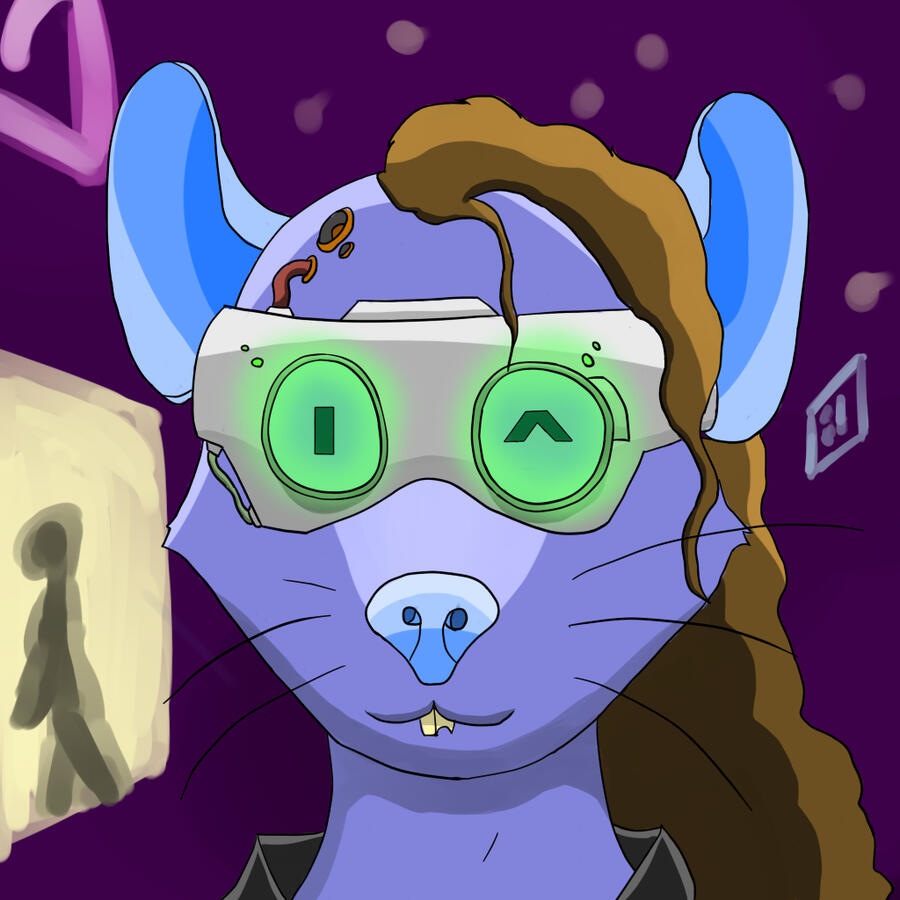 Blue Rat Art
The art of Mika Squika
About
I'm Mika, a blue rat girl who loves to draw! I've been making art for almost 15 years.
Some of my favorite subjects to draw include furries, transformation, sci-fi themes, and latex.When not working on art, I enjoy playing video games, writing, and building models on occasion.I also like going to furry conventions when the opportunity strikes. Maybe you'll run into me at a con near you!
Commissions
Current Special Offer
★ Sci-Fi Cockpit YCH ★
For just $25, I'm offering to send your fursona to the stars in full color and linework!
+$10 for lighting and shading
Examples of finished product
---
Prices
Digital Icon/Bust
Lineart only - $20
Colored - $40
Shaded & lit - $45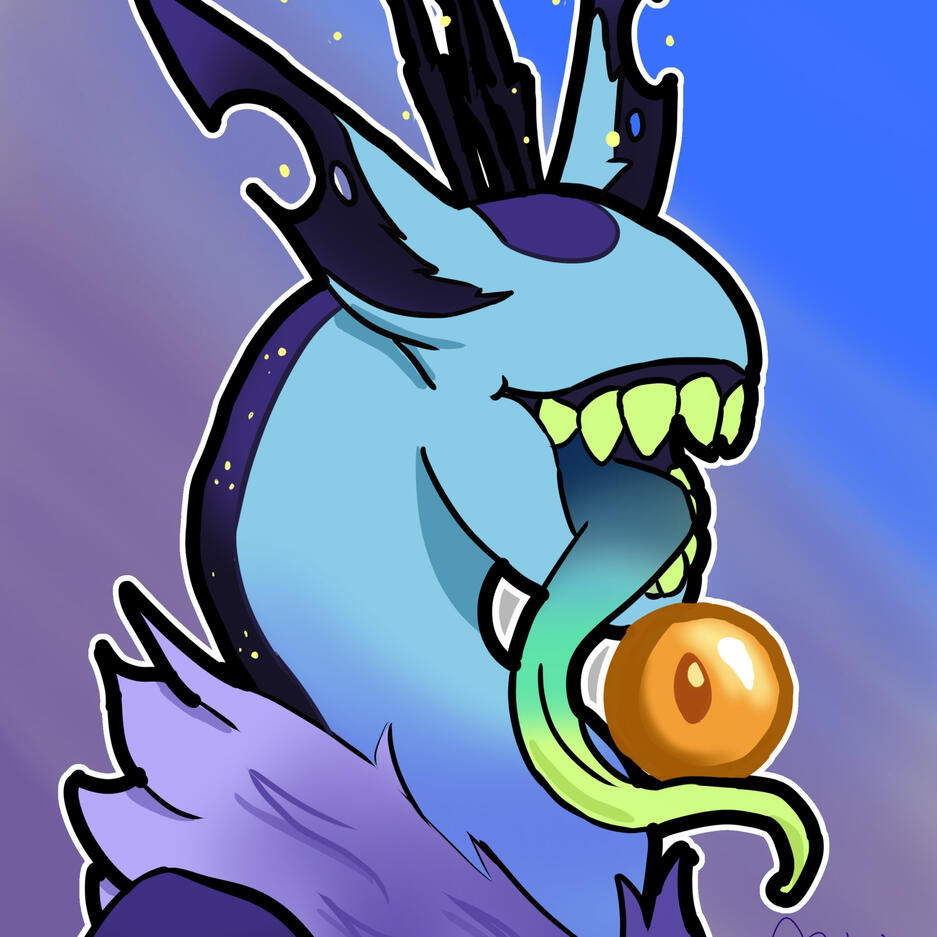 Digital Fullbody
Sketch - $25
Lineart - $45
Add $15 for flat colors
Add $25 for shading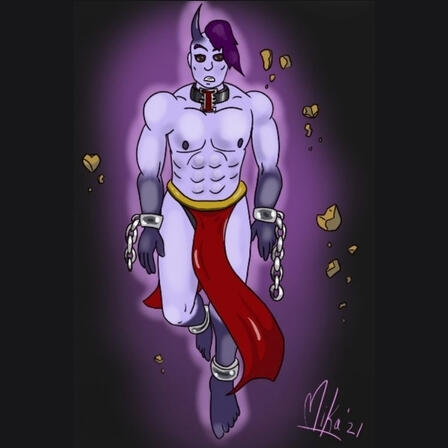 Character Badge
Bust - $40
Fullbody - $50
Includes colors, shading & lighting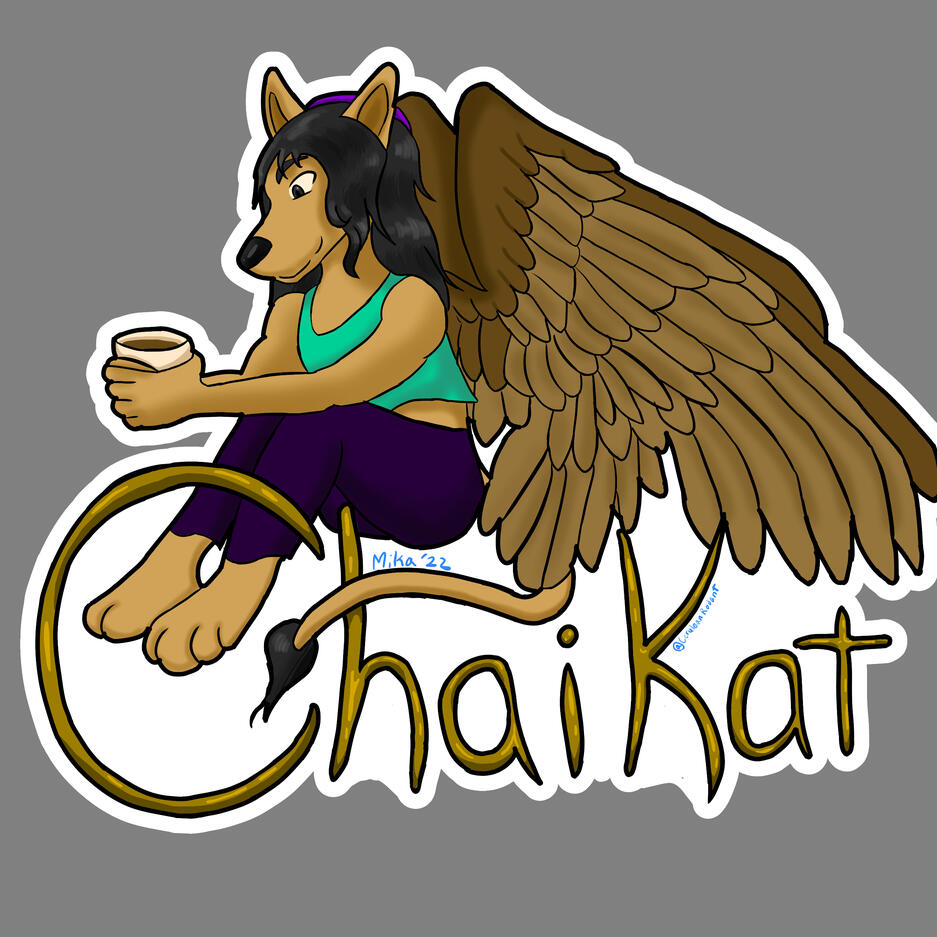 Reference Sheet
2 views - $120
Add $50 per full body pose
Add $15 per expression
Other add-ons quoted case by case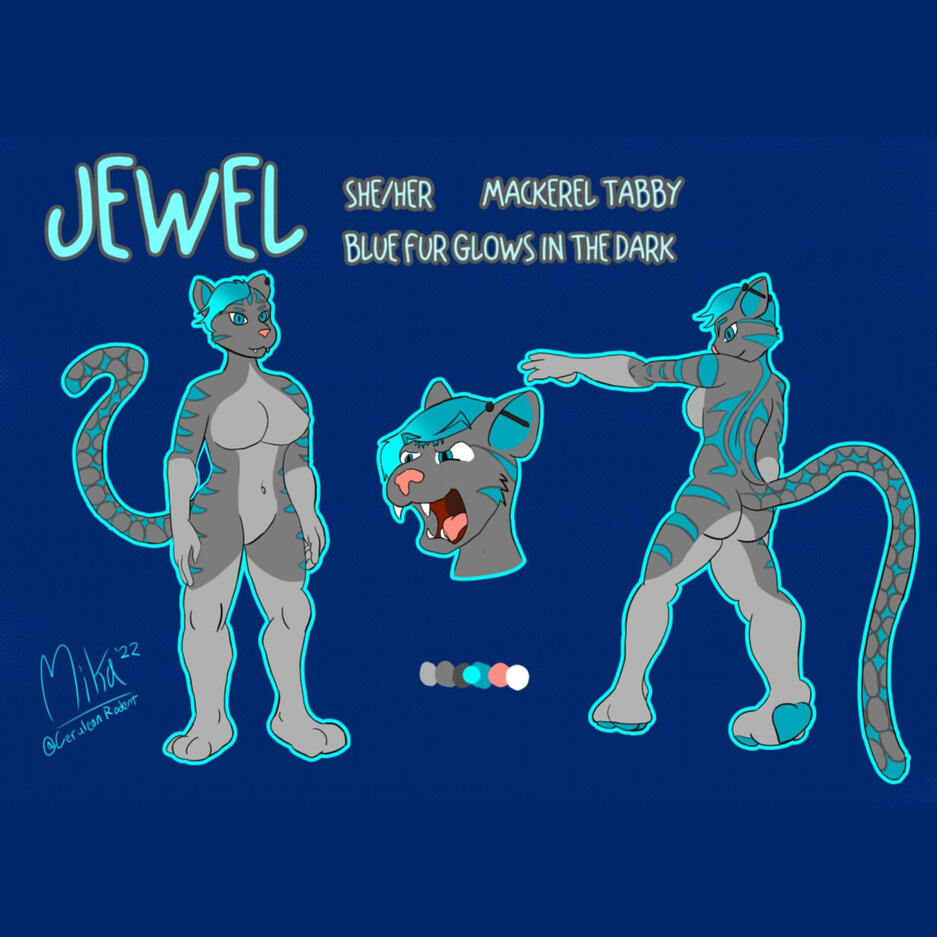 Chat App Stickers
1 character - $10 each
2 characters/YCH - $18 each
Buy 9, get 1 free!
Comes with Telegram pack link
Can print as physical stickers - Ask for quote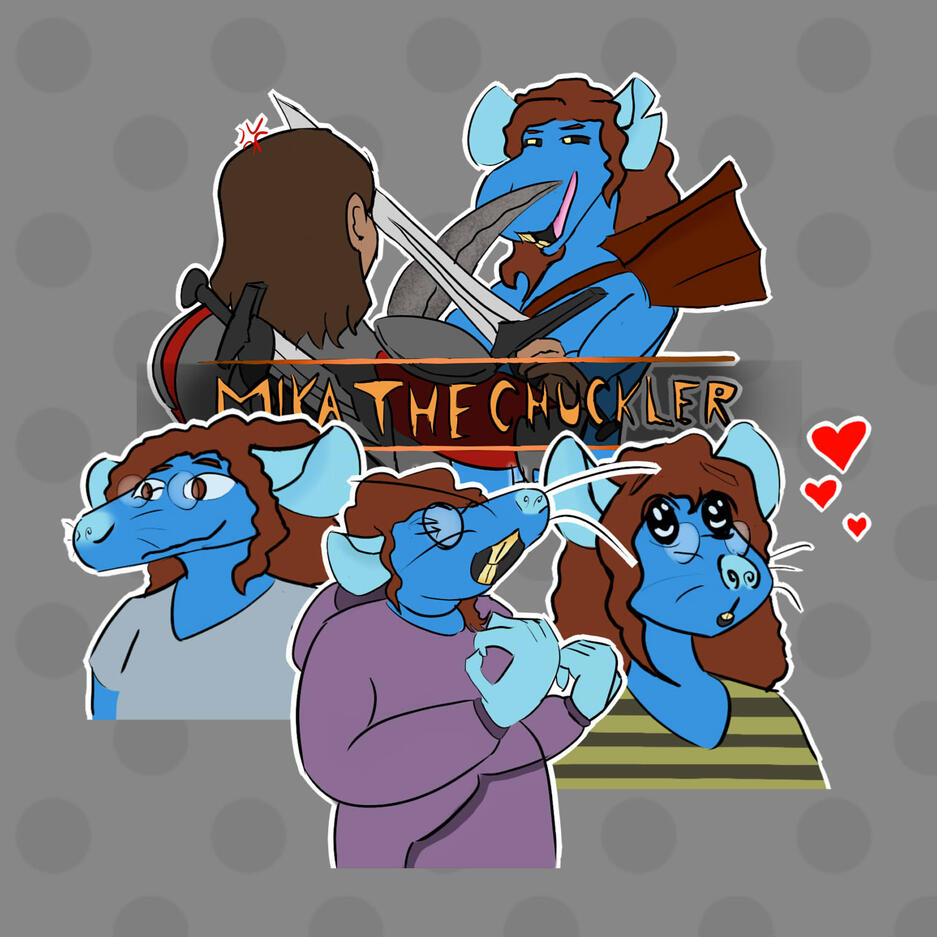 Livestream BRB Screen
Starts at $90
Includes colors, shading & lighting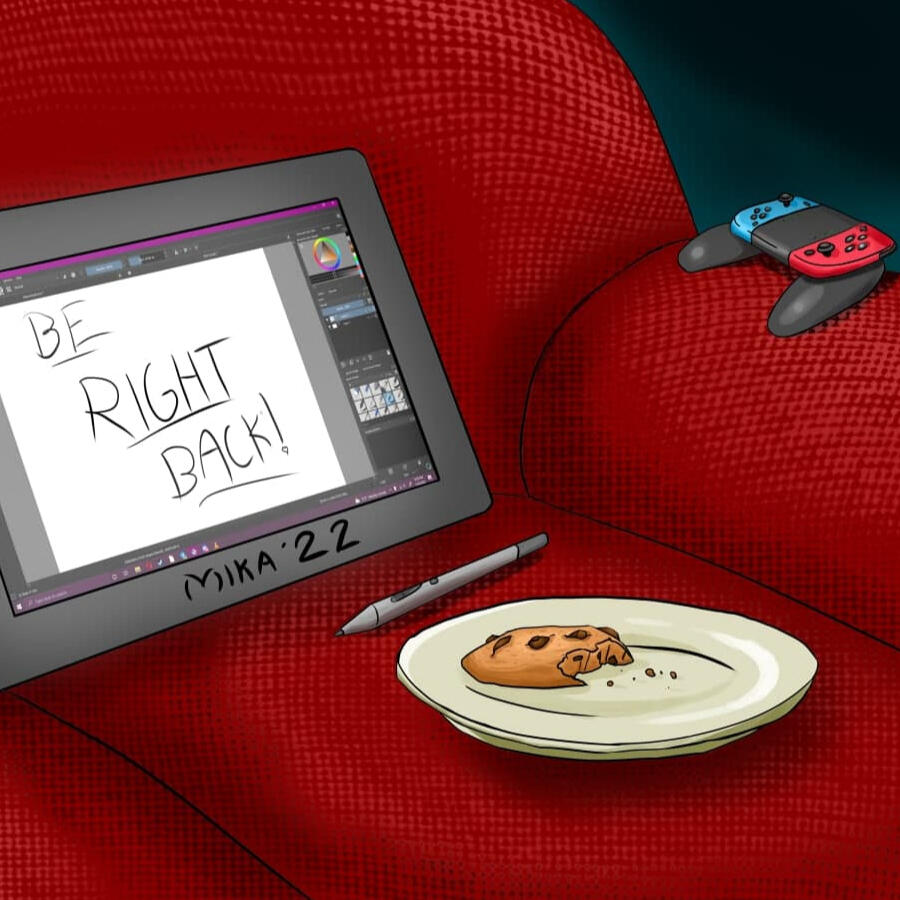 Talking Avatar (GIF Tuber)
Starts at $150
Flat colored with highlights
Includes breathing, blinking, speaking, and idle animations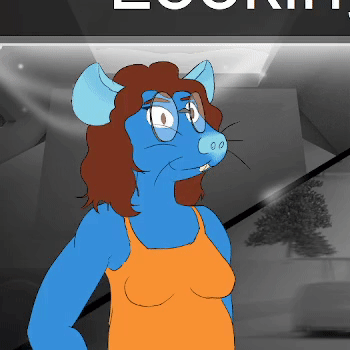 ---
Please see Gallery for samples of my art!
Mature artwork, YCHs and commission opportunities can be viewed on my FurAffinity page.
---
Inquire about:
- Landscapes
- Comic pages
- Merch designs
- Anything you don't see here!
Gallery
Here you can find curated examples of my previous work!
---
Digital
---
Traditional
Terms of Service
By entering into a commission agreement with me, you acknowledge that you have read and agree to abide by these terms of service.
---
● All clients must be 18 years of age or older.● I accept payment in $USD. You will be emailed an invoice which you may pay using a credit or debit card, bank account, or P a y P a l. Work will start after payment is received in full.● I provide work in progress (WIP) check-ins during the commission process at the sketch, lineart, and color stages. Clients are allowed up to 3 revisions during this time. Additional revisions or major changes made after the lining/coloring stage will incur a fee.● The client has permission to use the finished art in personal, non-commercial settings, such as uploading to your personal gallery or using as a profile picture. You may print your commission for personal use, but not for profit, e.g. shirts, stickers, and other merchandise being sold for money. Work intended for commercial/sales purposes will incur an additional usage fee, so please inform me of this in your initial commission inquiry.● No one may use my art to create NFTs, cryptocurrency, or anything pertaining to the blockchain and associated entities.● When sharing your commission online, please link back to my profile on the respective platform, or to this website.● Do not remove my signature from my work.● I reserve the right to decline a commission for any reason.
---
I will draw:
✔️ Furries / Anthros
✔️ Ferals / Sapient Quadrupeds
✔️ Humans
✔️ Robots
✔️ Fictional species, aliens, and the like
✔️ Landscapes
✔️ SFW and NSFW
---
I won't draw:
❌ Bodily wastes
❌ Underage characters
❌ Gore
❌ Diapers, ABDL, etc.
❌ Death
If you're unsure whether I will draw something, feel free to ask.
---
How to commission me
I can be contacted at any of the links below. Send me a message and let's get started!
Custom commissions are closed at this time.
Full pricing will be available shortly.
| Icon/Bust | Fullbody |
| --- | --- |
| - | Sketch - $25 |
| Lineart - $15 | Lineart - $35 |
| Flat colors - $20 | Flat colors - +$15 |
| Shading - $25 | Shading - +$10 |